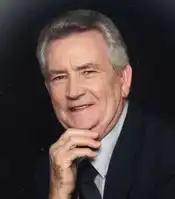 Dr. Jimmy R. Sanchez is originally from Brandford, FL which is between Jacksonville and Tallahassee. When he was 10 years of age, Dr. Jim was thrown from a moving vehicle landing on his head and neck area. For fifteen years following the accident, he developed migraine headaches, severe weight loss, kidney, heart, and lung problems along with muscle atrophy. After many medical routes that were unsuccessful, a relative suggested that he should see the local chiropractor, Dr. Hawk. Dr. Jim was relieved of the symptoms after the recommended treatment plan. After experiencing relief from the health problems, Dr. Jim's future changed. He wanted to pursue this profession.
When Dr. Jim Sanchez graduated from Brandford High School, he enlisted in the U.S. Air force and completed four years of duty. With an honorable discharge, Dr. Jim enrolled in Lake City Community College in Lake City, FL to earn an associate degree. He then continued to Palmer Chiropractic College in Davenport, IA to earn a doctorate's degree.
To be closer to the family, Dr. Jim and his wife, Glennis, settled in Iuka, MS in August of 1972. The two have resided in Iuka with their two daughters, Ellen and Kimberly who are also Doctors of Chiropractic.
Continuing his enthusiasm for the profession, Dr. Jim volunteered to help build Mississippi Chiropractic Association. He served as president of the board during 1980-81, treasurer during 1978 -80, and as district 1 representative from 2007 to the present. Dr. Jim has also earned instructor status in Concept Therapy Institute along with he long-time service of 50 years. Concept Therapy Institute teaches the laws governing the body, mind, and soul. The laws governing the soul are referring to the conscious part of the personality. If you would like to learn more about these teachings, please contact us or check out the website at www.concept-therapy.org